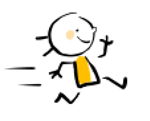 Benefits to learners

Individualised assistance after hours when they need it most and when parents are not available
Assistance with exam preparation and school projects
Learners who are too shy to ask questions in the classroom can receive clarity on their daily schoolwork after school hours
Benefits to parents
Providing their children with the very best in homework assistance
Information about the challenging education curriculum
Parental advice on how to support their children with homework and study requirements
Examples of Questions
Our teachers deal with a wide variety of questions. Here are a few examples of requests they receive on a daily basis.
Business Studies
Why is AIDS spreading so rapidly in SA? How does AIDS affect business around the world? What should be in a business' policy documents about AIDS? What treatments are there?
English
My son has to write a letter and needs the following information: how do decent working conditions affect productivity and the standard of living?
Natural Sciences
How can we save water?
Arts and Culture
Info on the Kalahari Bushmen: What do they look like? Please provide examples as well as pictures of their food, clothes, tools and the games they play.
Geography
Please help us to find the latest statistics on the deaths and damage incurred during typhoon Marakot in August 2009.
Mathematics
I need temperature and rainfall statistics for a graph, please.
Biology
Diseases of the digestive system: causes and symptoms, treatment, statistics, pictures.
Tourism
What are the languages, currencies and most important places of interest in Germany and the USA?
Technology
I need information about littering and the recycling process of cool drink cans.
Extended question: A boy in grade 10, who had to do a project on the emotional impact of breast cancer for Life Orientation, was provided with information from the online blog of a breast cancer survivor. This gave him firsthand insight into the fears and struggles of a sufferer.